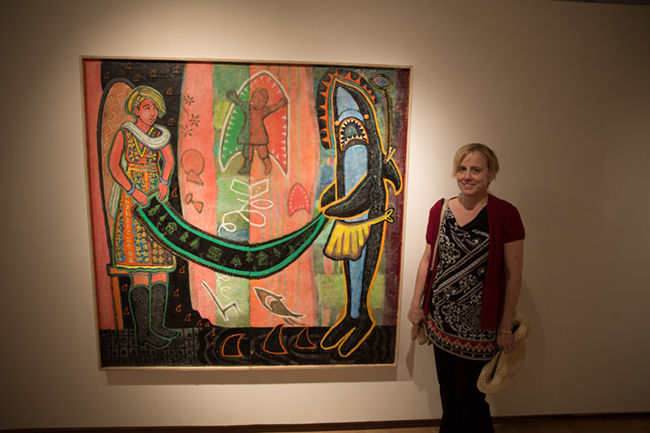 About Me
Julia Dzikiewicz was born with a paintbrush in her hand and has been painting ever since. After finishing a Bachelor of Science in Architecture at the University of Virginia, she continued her studies at the Corcoran School of Art and R&F Paints.
Inspired by a mother who ran political campaigns and worked for social justice, Ms. Dzikiewicz uses her talents to paint art showing the history of feminism. Her collage-type paintings include electrical circuits, lights, wax, and crystals.
Dzikiewicz is a member of the board of the Lucy Burns Museum at the Workhouse Arts Center in Virginia.
Dzikiewicz also works as a production designer, prop maker, camera operator and more for films produced by Crimes of the Arts Films (https://crimesoftheart.com/). She and her work were featured in an award-winning documentary titled "Encaustic: It's all the Buzz."Choice Prize.
To see my current C/V, please go here…
To see vidoes and films about me, please go here.