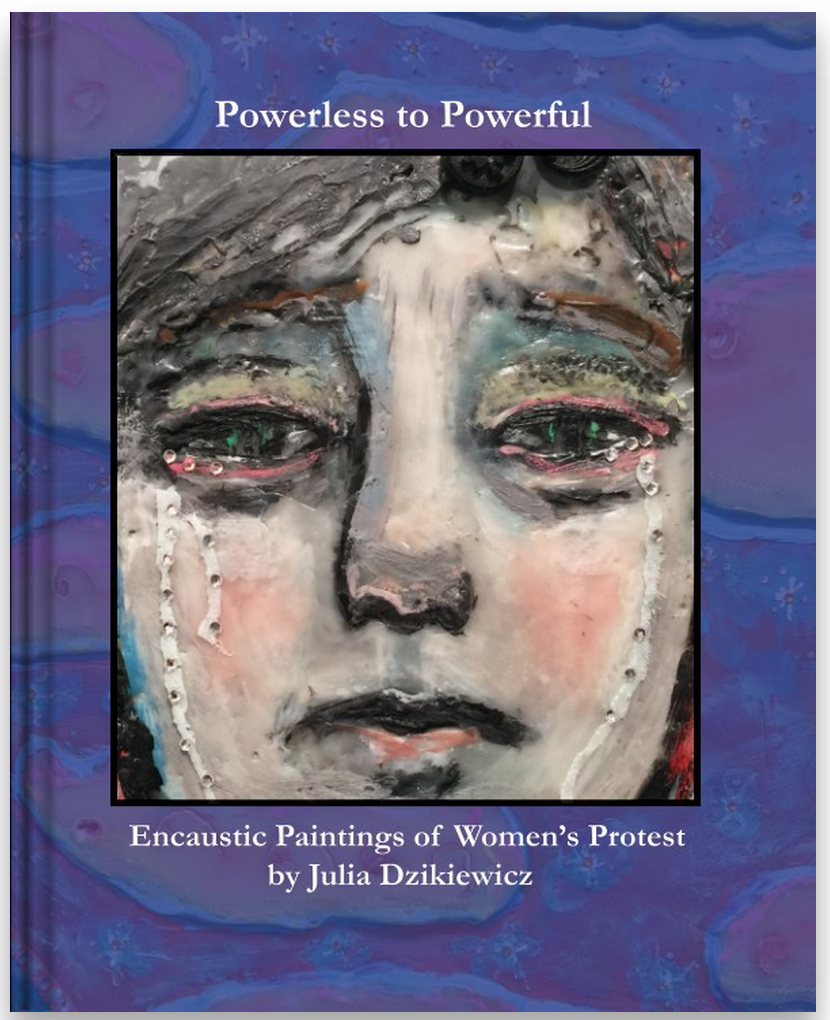 Love my Feminism Series? Please consider buying my book titled " Powerless to Powerful: Encaustic Paintings of Women's Protest". Included in this book is photographs of twenty-one paintings, detailed instructions on beginner and advanced encaustic techniques, and a general history of the struggle for women's voting rights, and also the Workhouse Arts Center .
To see the book and purchase a copy through Blurb , please click here.
Get a (limited) preview of my book!