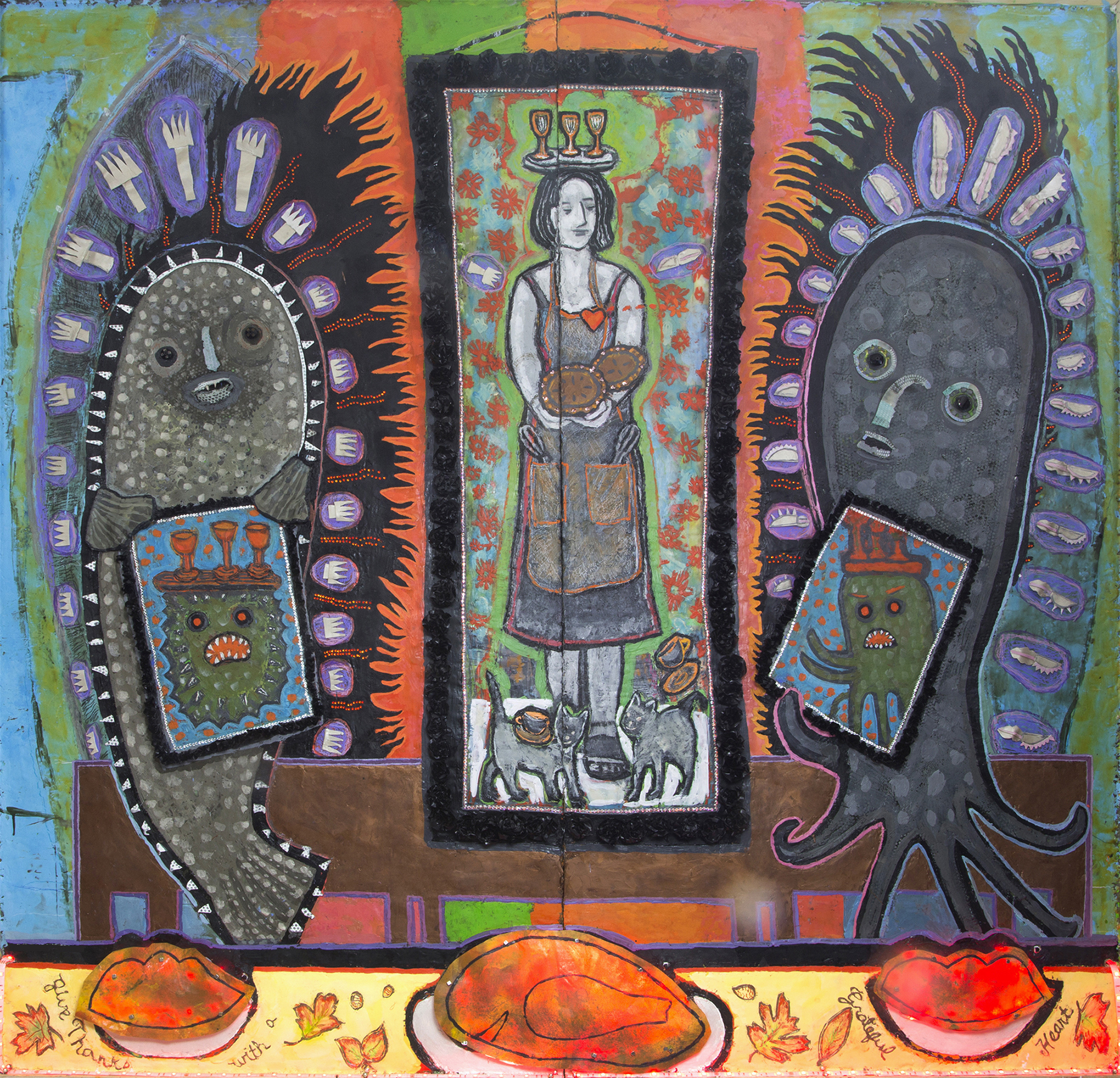 "Give Thanks", encaustic with strip lights, encaustic printed paper, Swavorski crystals and cast wax objects, 2015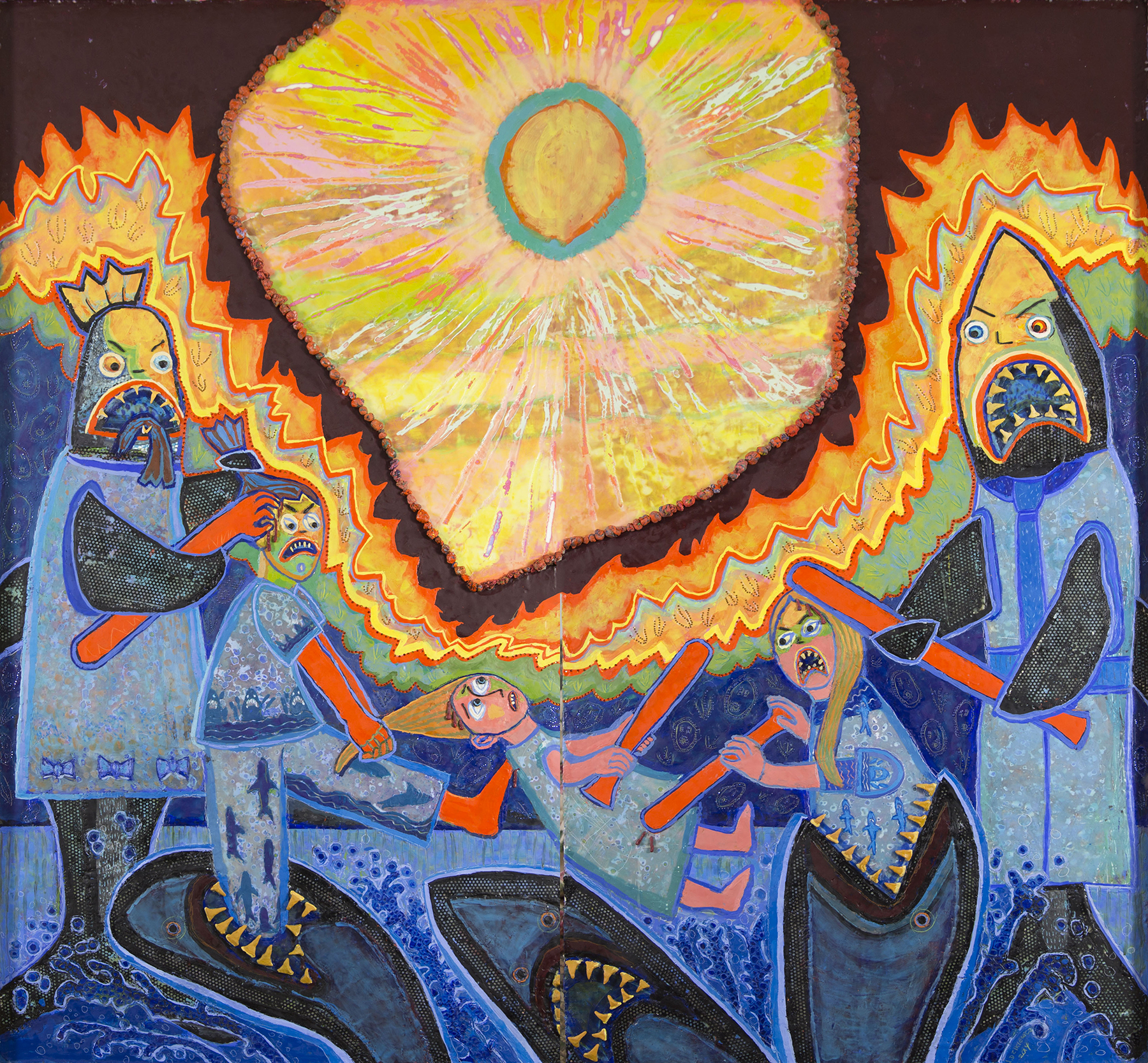 "Shark Family", 60″x60″, encaustic with crystals on panel, 2014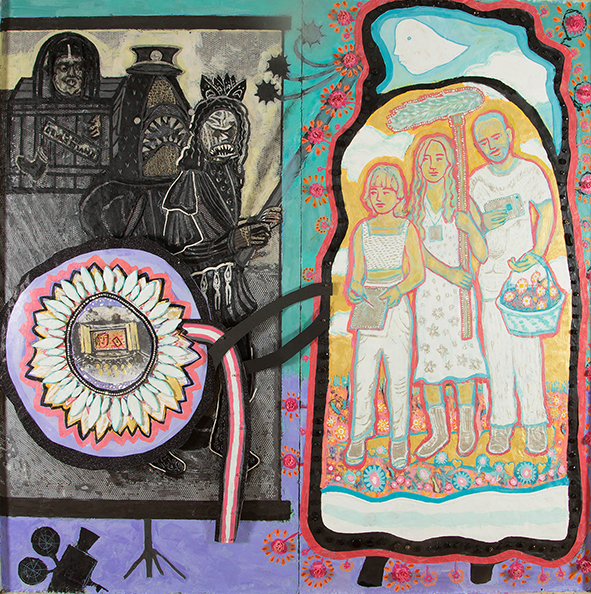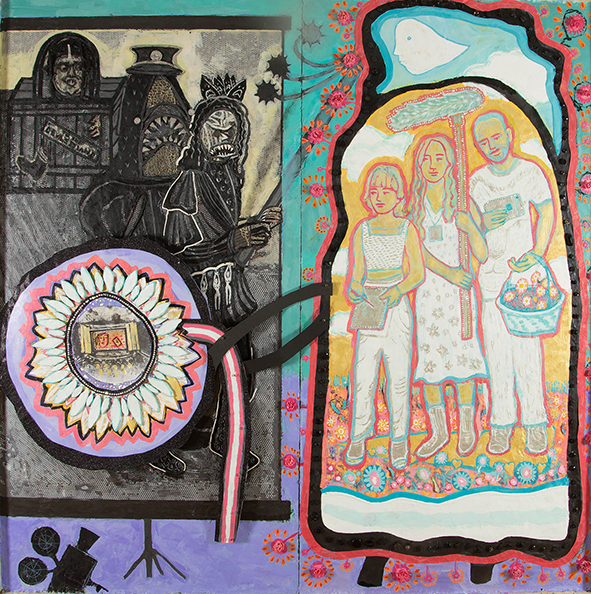 "Old film, New Film", encaustic with Swarovski crystals, encaustic printed paper and electric strip lights, 60″x60″, 2016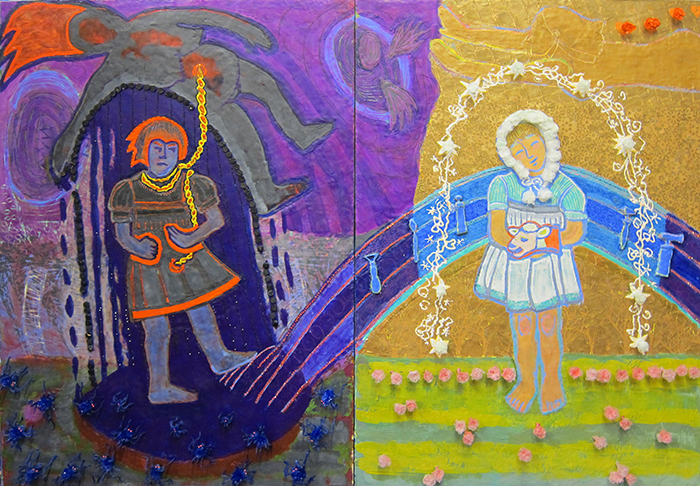 "Happy and Sad", 60″x44″, encaustic with crystals, 2014
"Easter Traditions", encaustic with strip lights, easter cellophane, encaustic printed paper, and Swarovski crystals,2016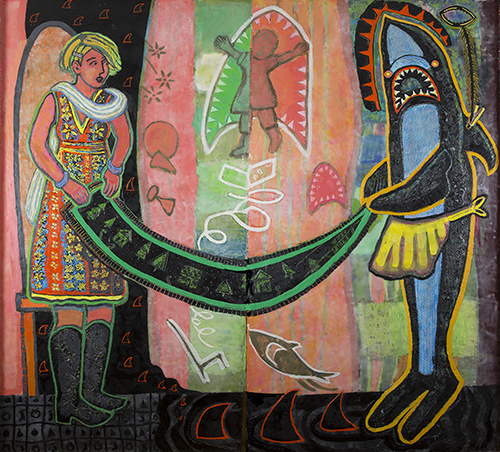 "Shark!", 60″x60″, encaustic with crystals, 2014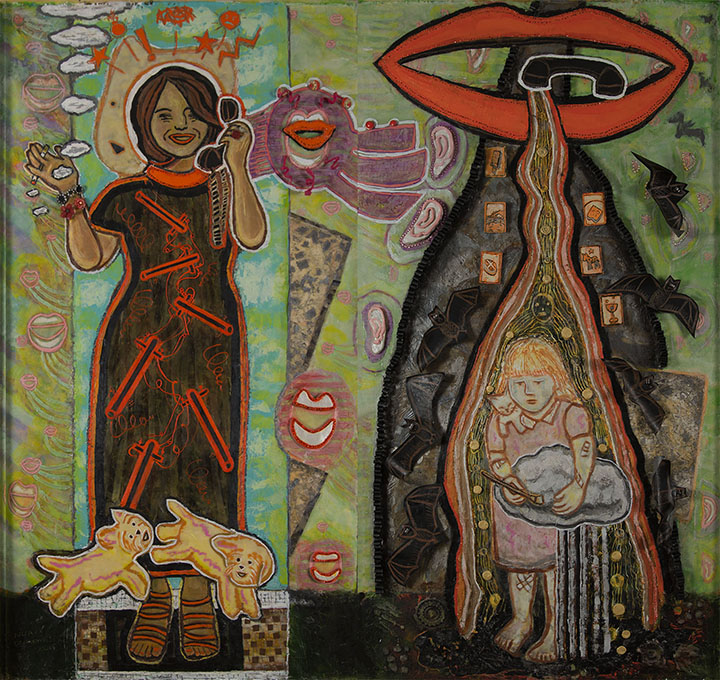 "Conversation", 60″x60″, encaustic with crystals on panel, 2015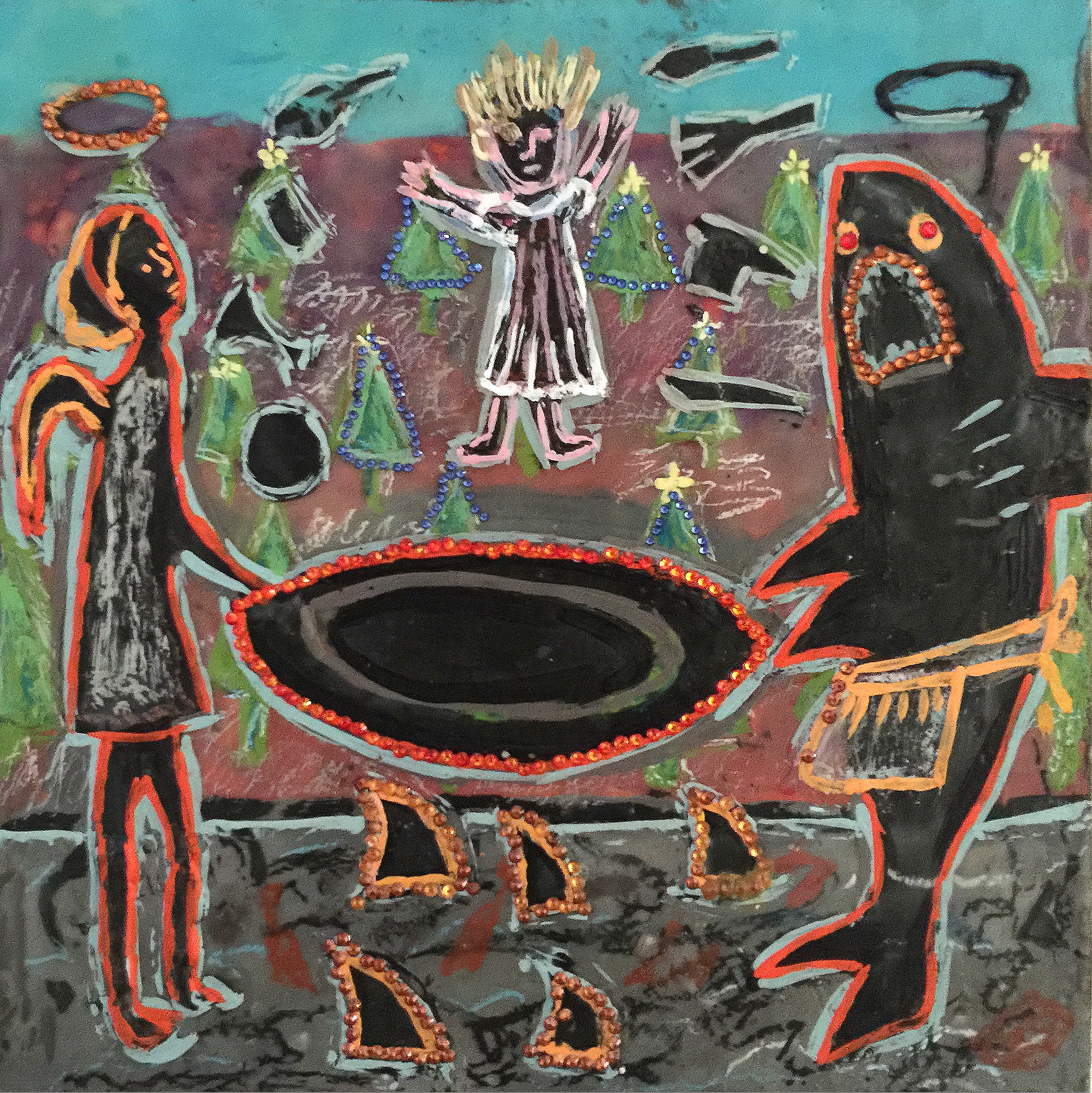 "Trampoline", encaustic with Swarovski crystals, 12″x12″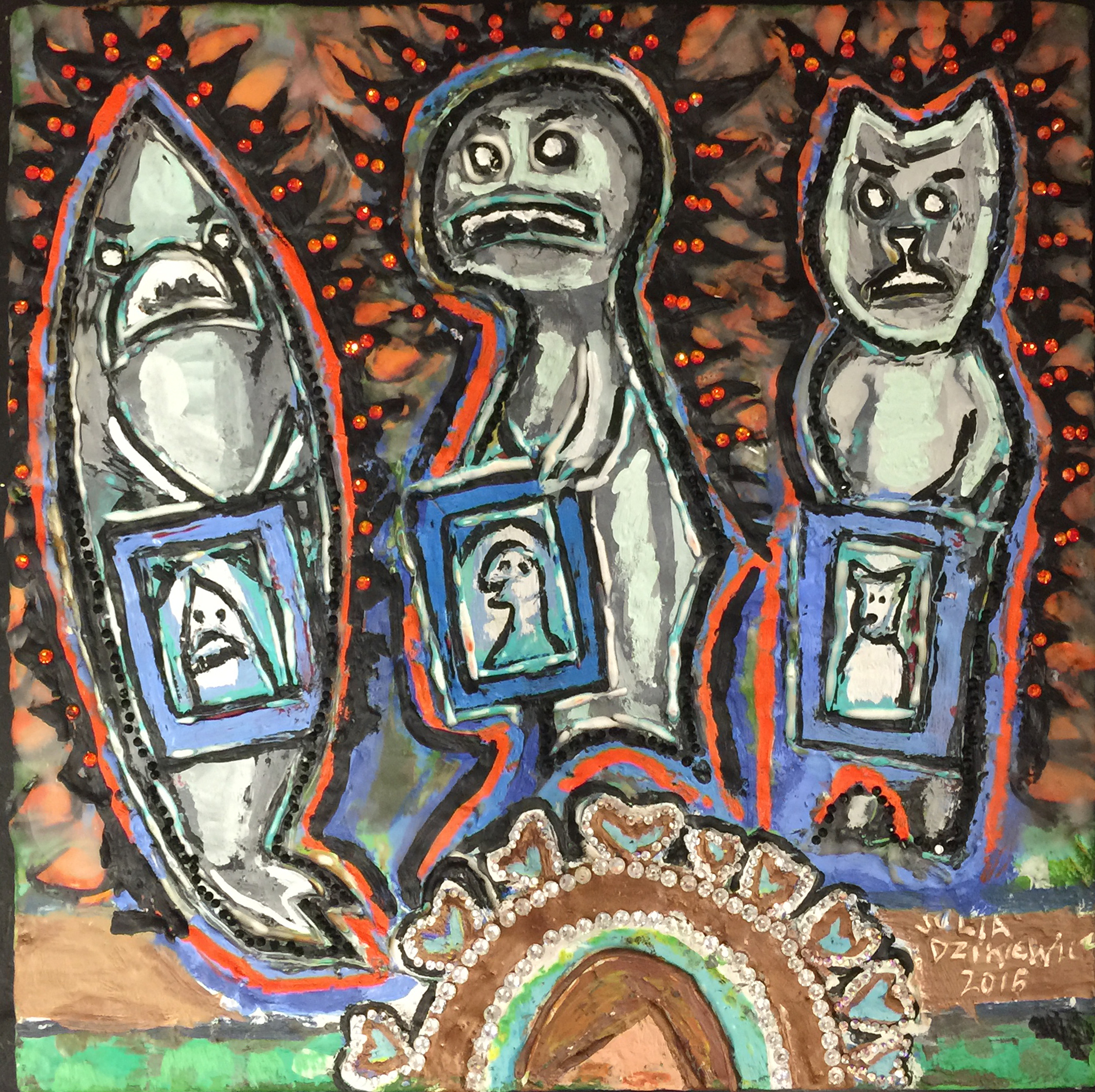 "Silly Monsters", encaustic with Swarovski crystals, 12″x12″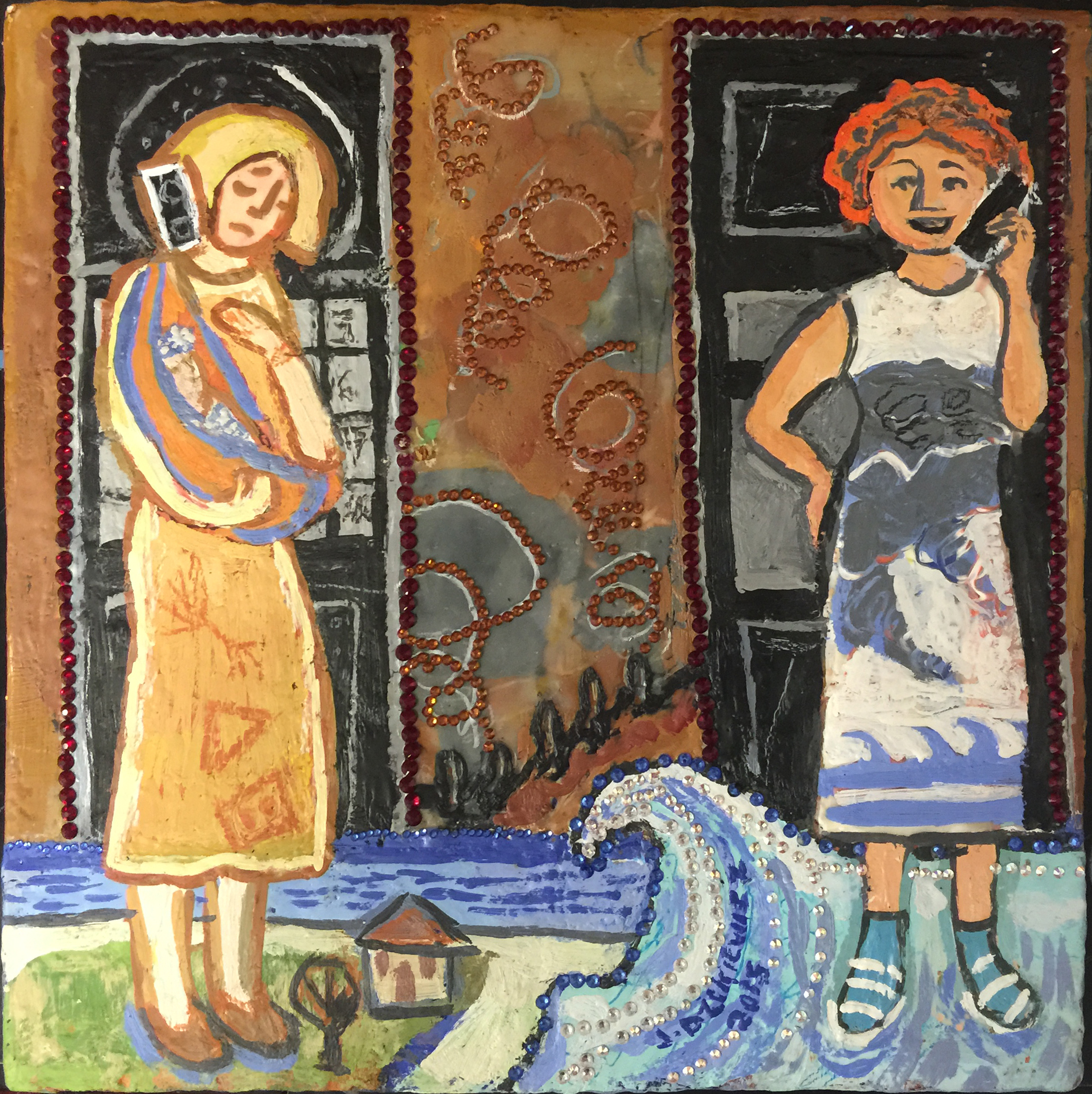 "Phone", encaustic with Swarovski crystals, 12″x12″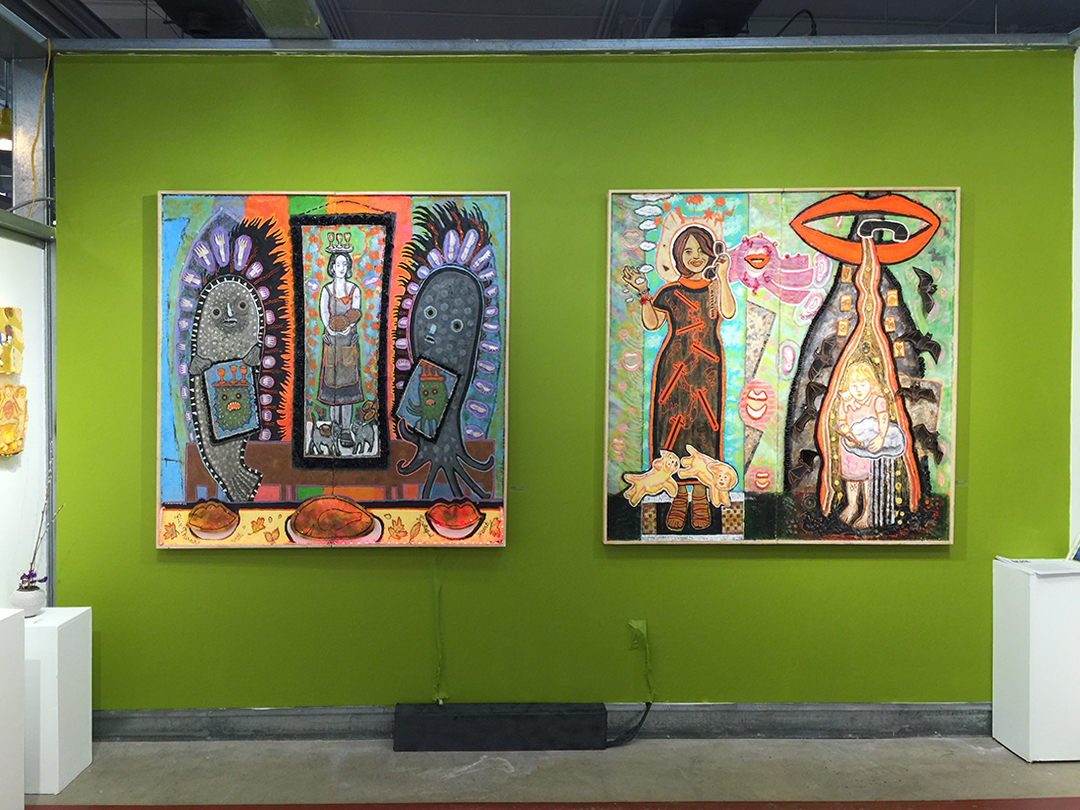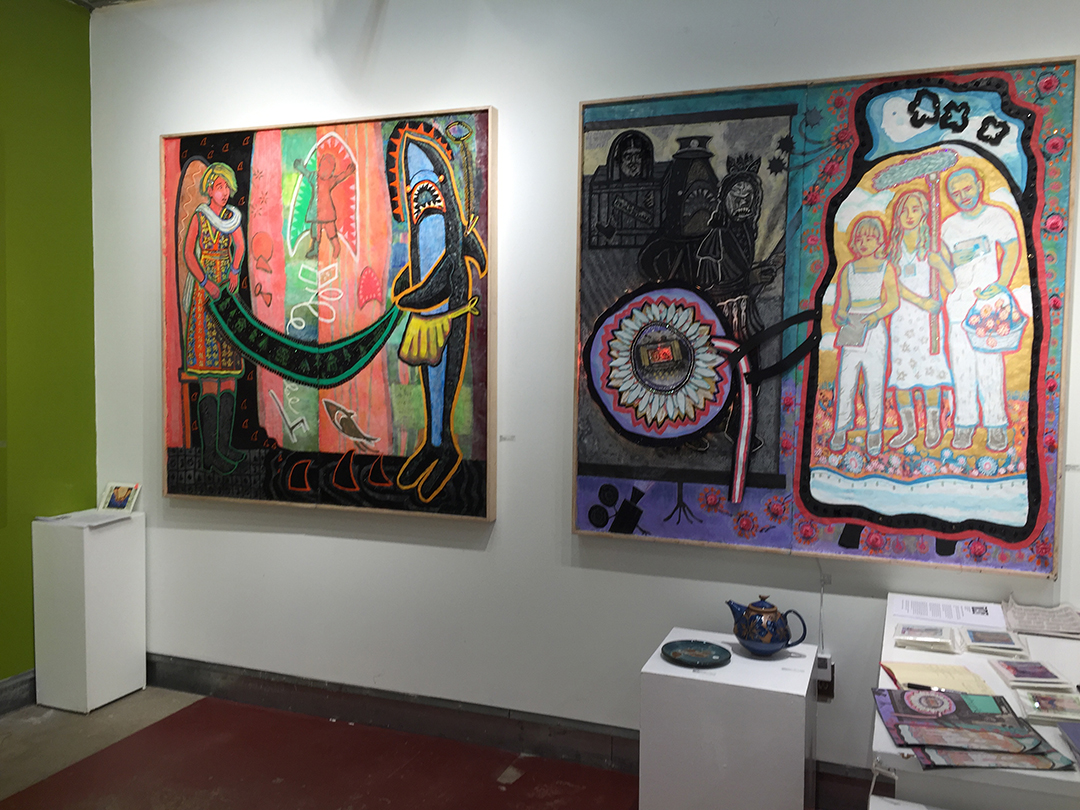 I like contradictions.  And there is no contradiction quite so strong as family during the holidays.  We come together to share special times with those we love, aiming for perfect happiness.  But things are never that easy.
These paintings, like the family holidays they depict, are contradictions full of cartoonish characters, bright colors, and shiny crystals.  We see balls of glass on the painting surface, but a touch reveals wax construction. An angel's hair is painted paper; a roasted Thanksgiving turkey an encaustic print on a strip of lights.
The contradictions continue in the subjects. A happy holiday includes an angry octopus. Sea monsters are sweet and sisters sharks. I am there, and yet as an identical twin, is it really me?
Welcome to my holiday.  Please pass the turkey, and don't mind the shark in the chair next to yours.