Dzikiewicz Designs-Fashions for Suffragists
Fashions are created using up-cycled clothing bought from thrift shops that benefit the poor.   Shipping and handling charges of $10.00 will be added to final price.Please send me a message ( scroll down to see input form)  to arrange payment/shipping . Thank you for your interest in my artwork!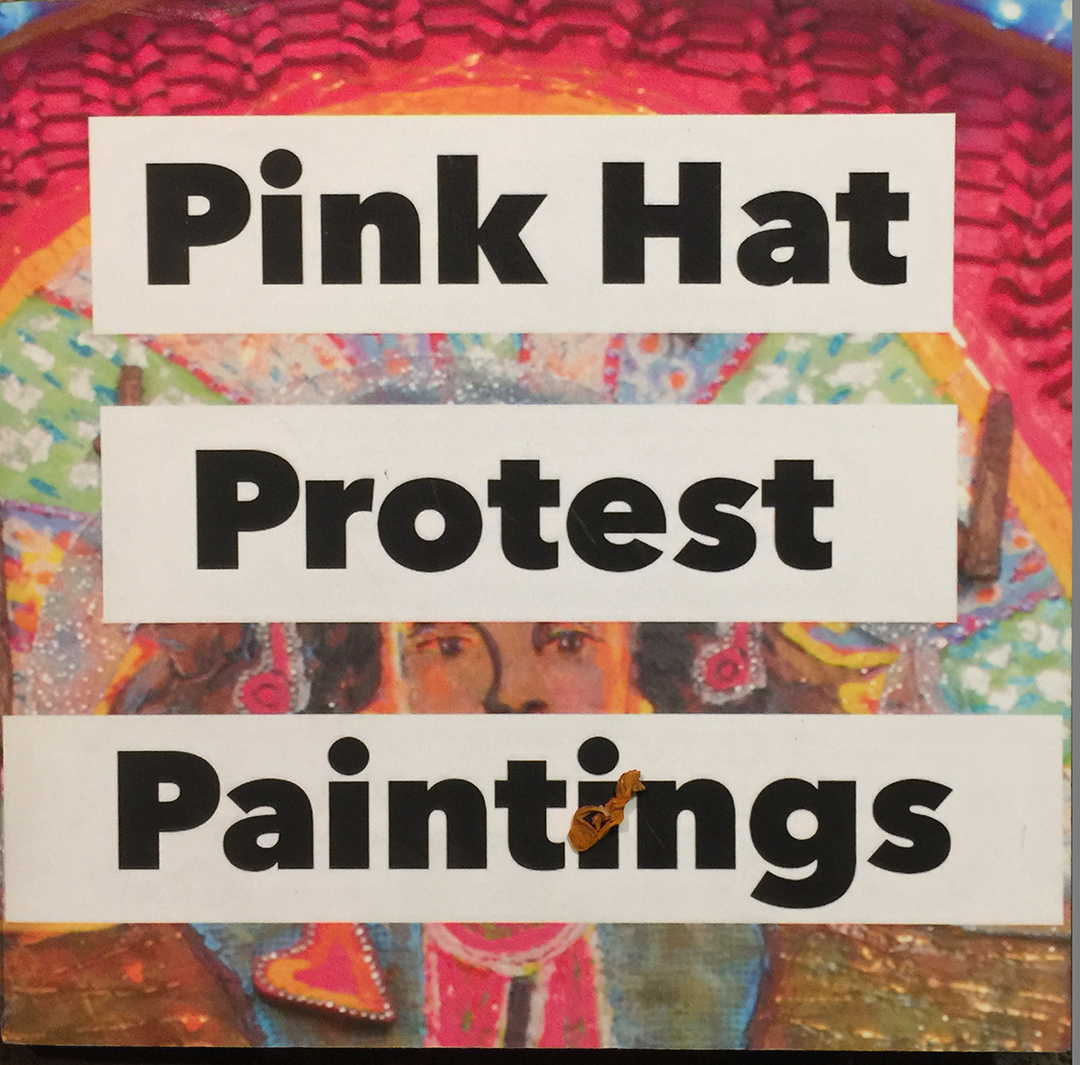 I now have a book available for purchase titled "Pink Hat Protest Paintings." The cost is $19.50 ( Plus $5.00 if you need me to ship it to you in the US.)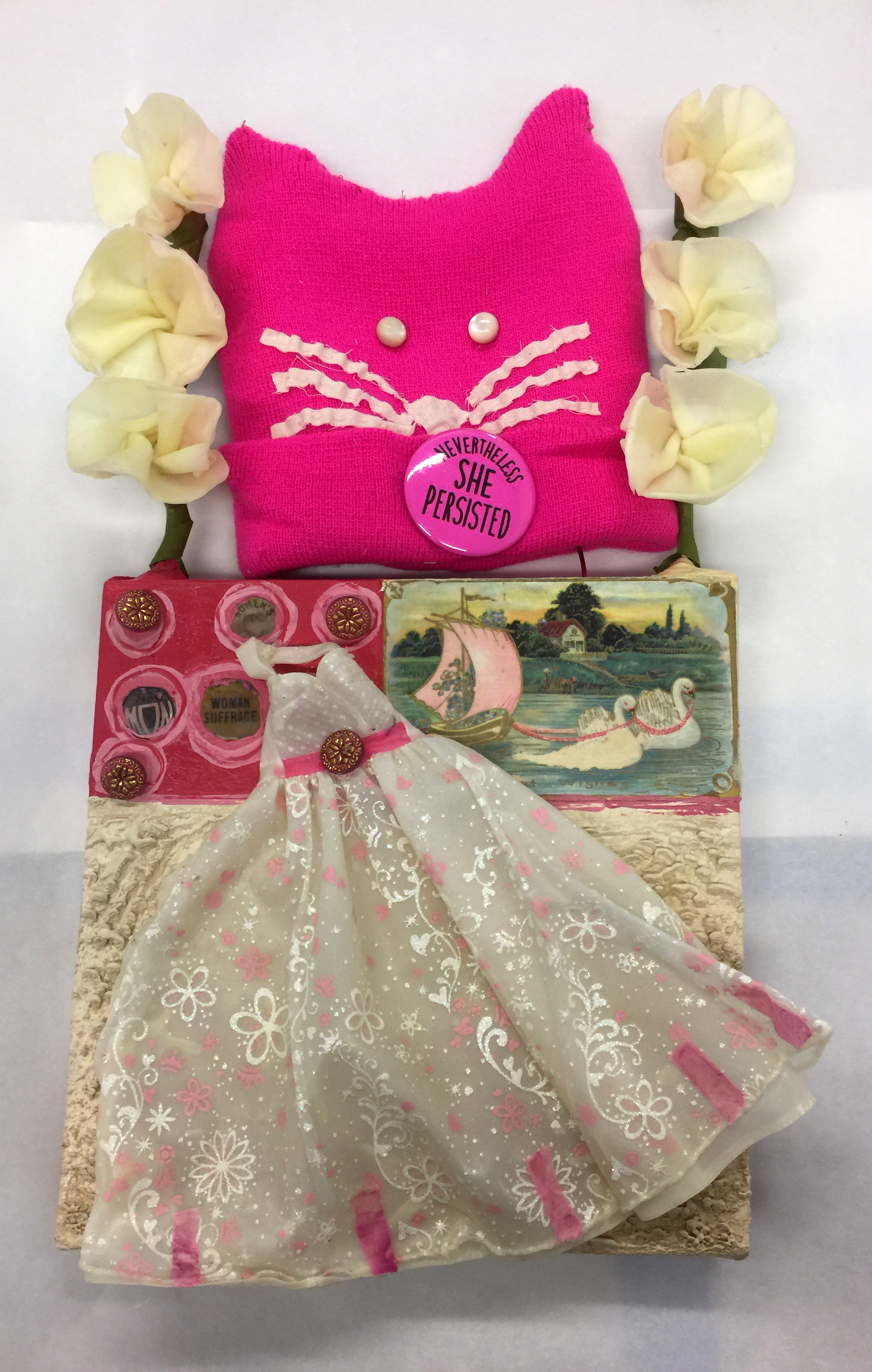 "Women's March with Swans", mixed media, 10″x18″, $750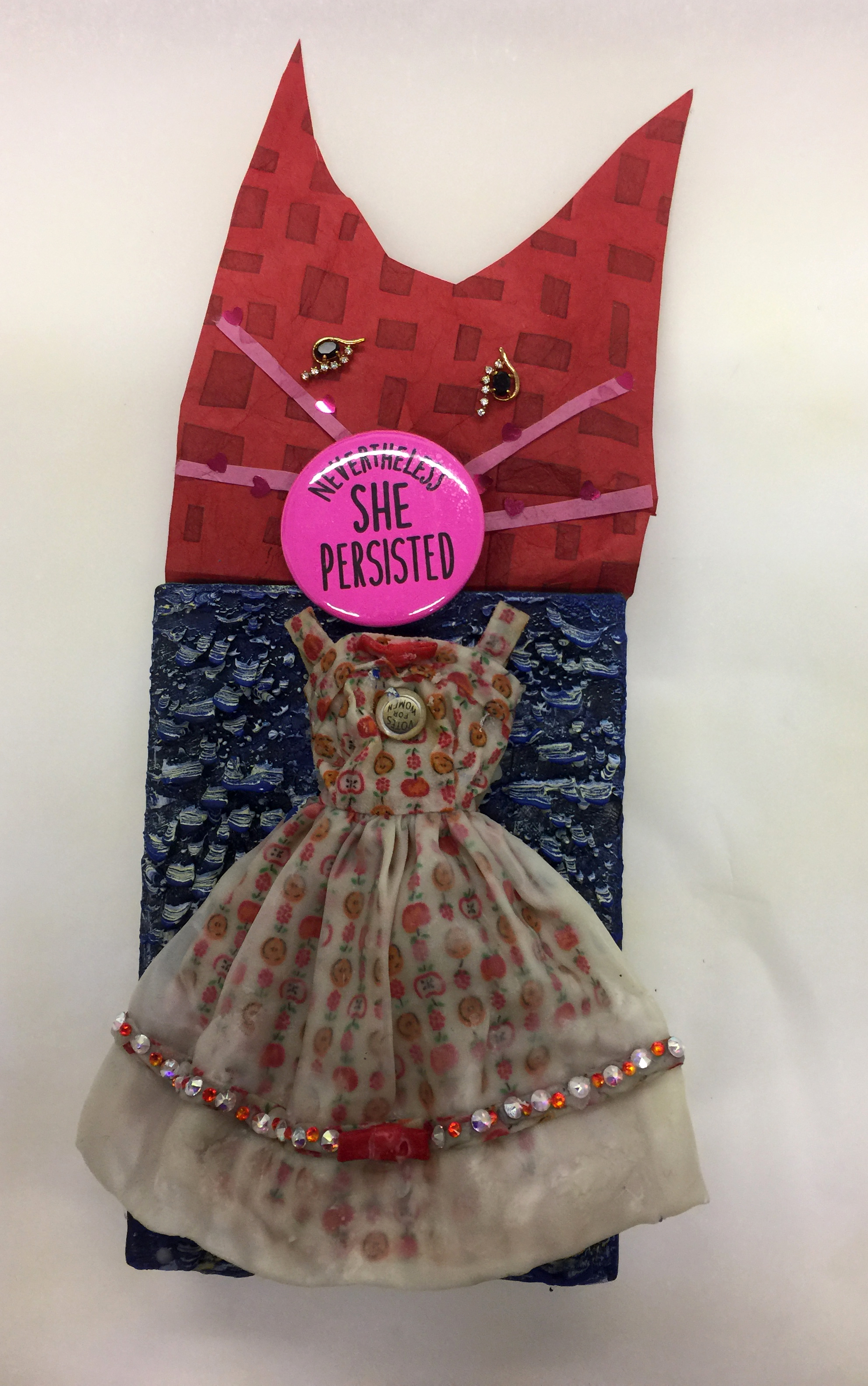 "She Persisted", mixed media, 6″x14″, $500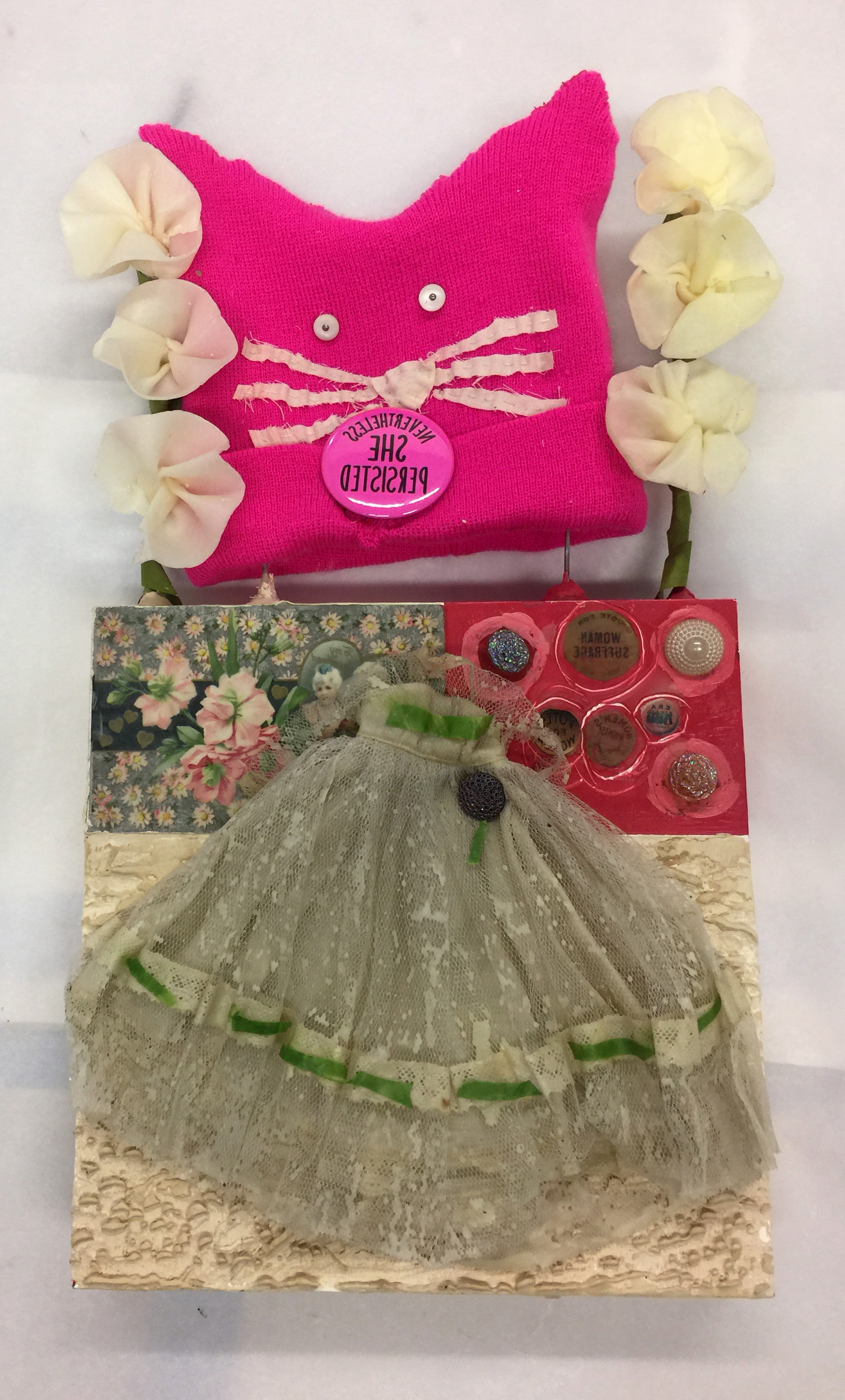 "Women's March with Flowers ", mixed media, $750
To purchase art or books, please send me a message below.